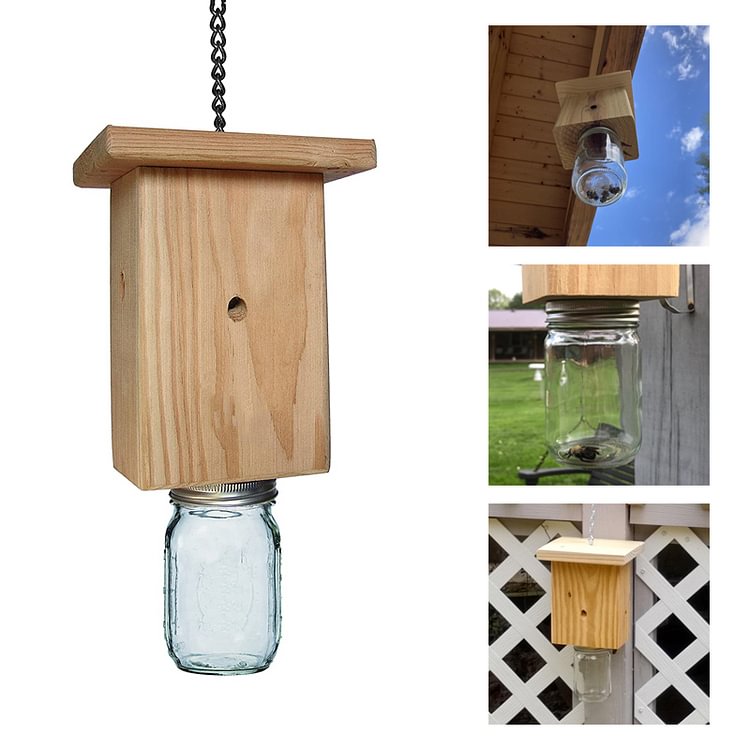 Wood Bee Trap Durable Wood Cabin Style Carpenter Bee Trap Waterproof And Durable Outdoor Wasp Trap Catcher Dropshipping
1.The carpenter bee trap is made of high-quality material, which is durable, waterproof and resistant to cracking. 
2.It can catch wasps, and hornets and work from spring to fall.
3.Mimics the Natural Nest of a Carpenter Bee, Traps are Pre-Baited with Natural Scent.
4.Eliminates those wood burrowing bees from destroying your beautiful home.
Size:23.5cm*13cm*13cm

Material: wood + plastic
Package Included:
1pcs*iron hook、1pcs*chain、1pcs*wooden frame、1pcs*plastic bottle.