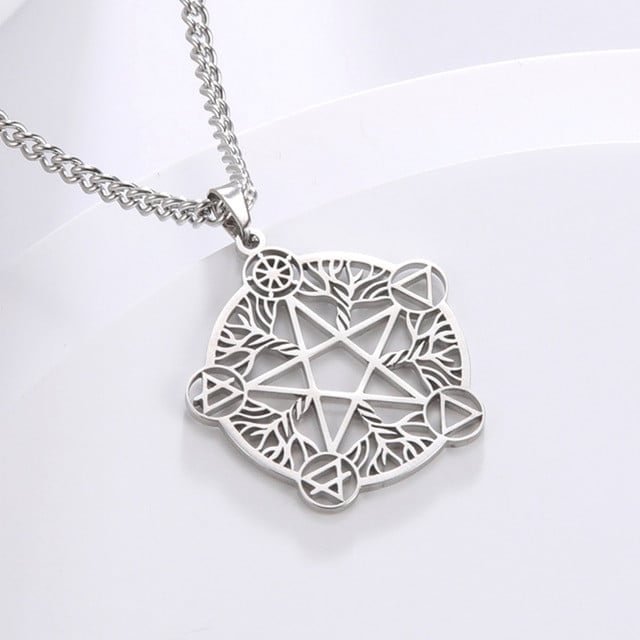 PRODUCT DESCRIPTIONS:
There are five element associated with the Pentacle. Four of matter (earth, air, fire and water) and one of spirit.
As a Pagan / Wiccan religious symbol, the open pentagram represents an open, active approach. A circled pentagram contains and protects. The circle symbolizes eternity and infinity, the cycles of life and nature.

PRODUCT DETAILS:
Name: 5 Elements Pentacle Neckalce Collection
Materials: Stainless Steel
Pendant Size: 1.1 x 1.2 in
Chain Length: 17.5 + 1.9 in
Color: Gold/Steel
Weight: ~ 10grams