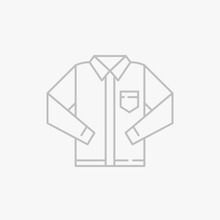 48 Hour Continuous Battery Life (Strong 16,000 mAh battery)
Doubles as a Power Bank - Charge your phone at the beach
Includes Charging Cable - Charges in 9 hours
Airplane Safe! - Put it in your carry on
4 Fan Speed Settings - Ultra quiet
Cordless Battery Operated with Remote Control
Fully Oscillating
LED 3 Setting Ambiance Glow
Folds to 3.5 inches, extends up to 3.5 feet
At 3.5 inches thin, Venty fits everywhere
The telescopic neck extends to 3.5 feet at maximum height
The magnetized wireless controller let's you control the fan up to 30 feet
COMPACT
At 3.5 inches folded, you can bring Venty just about anywhere. Extend it up to 3.5 feet in seconds
CORDLESS
With the detachable wireless remote, you can control 4 windspeeds, full oscillation, and ambient lighting anywhere in the room.
WARM GLOW
Control 3 light settings for a warm glow where you need it. The perfect nightstand companion.
Perfect for Outdoor Events

Control the oscillation, wind speed, and LED light on the boat, at the baseball game or camping trip. The remote works up to 30 feet.
Your Travel Companion

With a 16,000 mAh battery, Venty can run for up to two days straight! Go completely wireless on your weekend trip and use it to charge your phone on the road.
The Thinnest Folding Fan Ever

At just 3.5 inches thick, Venty is about half the size of other clunky folding fans. It fits perfectly in a backpack or carry-on.