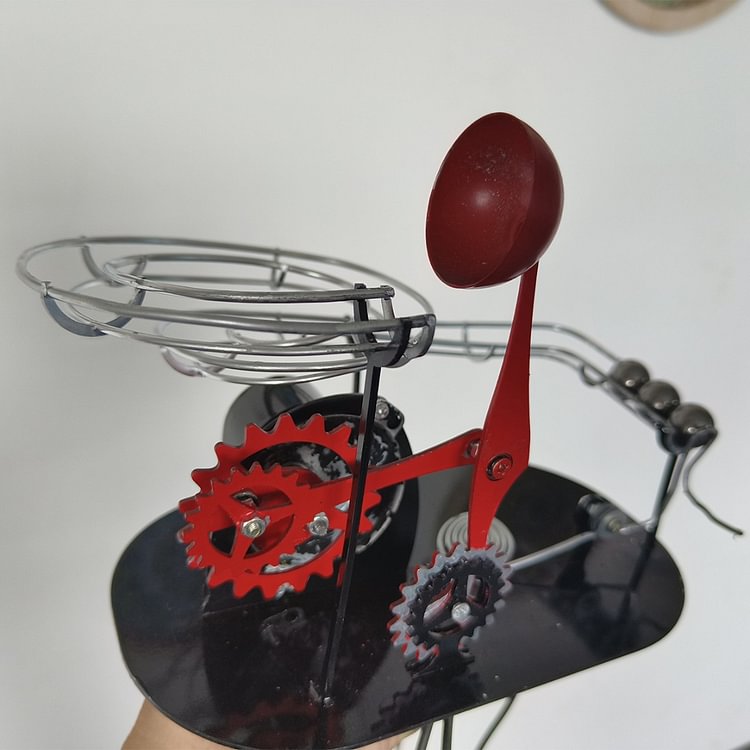 USB Rechargeable Kinetic Art Perpetual Motion Machine Iron Sculpture Home Office Table Ornament Sports Toys Home Decoration
Features:
Funny and Creative Perpetual Motion Machine: The infinite looping perpetual motion machine will amaze you, The non-stop ball looks funny and easy to fascinate.
The appearance looks simple, but the technology and design behind it are quite complex.
Using the Principles of Electromagnetics and gravity to make the metal balls constantly toss and fall. it helps demonstrate the laws of conservation of momentum and energy.
Made of iron art, durable, long-lasting. It is a classic desktop accessory and the art of movement, Use it to decorate your office space, show some personality and express your love for science and physics.
Helps promote feelings of calm, helps reduce stress/anxiety, and helps improve concentration. When you get bored and feel there is too much pressure, it will be fascinating to you. It can kill time and help you relieve stress.
Specifications:
Item Type: Perpetual Motion Machine
Material: Iron
Color: Black
Size: 18x11x13cm
Package Included:
1pc x Perpetual Motion Machine
3pcs x Beads
Note:
Other accessories demo in the picture is not included.
Actual colors may be a little different due to different monitors.
Please allow 1-5mm deviation due to manual measurement.