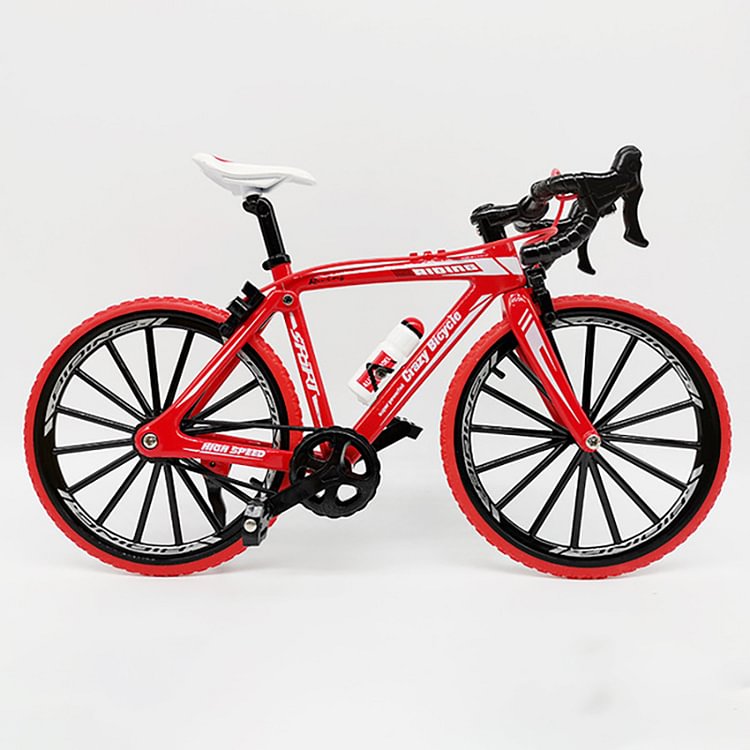 HE PERFECTDECORATONFOR YOUROME
We all have to deal with it , we spend a lot of time at home andwant to make it cozy at home . Every house needs some nicedecoration for fun . You have seen all kinds of decoration inpeople . But nobody has a bicycle for decoration ! Theseunique bicycles will melt the heart of all cycling enthusiasts
Realistic desig
If you look closely at the bikes yell see ththsmallest details have been beautifully worked out From thewheels that can turn , to the bicycle chain that has thebeautiful details . You can choose a nice mountain bike , racingbike or a small childrens bike . If you would like more copies ,you can combine them with our great bundle offer!
Unique decoration - every visit will be amazed by this greatbicycle decoration . No one has ever seen this !
Collection , gift or toy - no matter what you buy the bikes forhey are always great as a toy or decoration.
For all cycling enthusiasts - cycling is extremely popularhese days . And in this day and age more and more peopleare going to do it.
Works just like a real bike - everything just works exactlylike a real bike . The pedals , wheels and chain turn when thebicycle is moving.