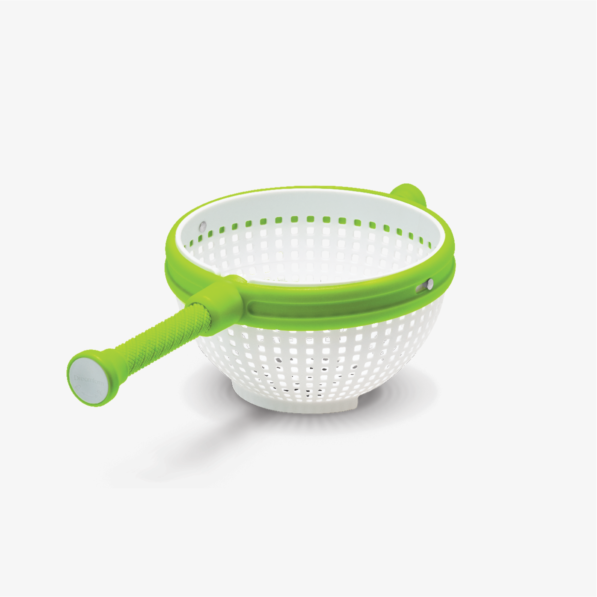 Spinner takes all.
Spina is a salad spinner, colander, and strainer in one, perfect for spin-drying salads, vegetables, berries, grapes, pasta, and more.
A real curve wall.
Large capacity (3 quart / 12 cup) basket has overhang sides to keep food in and stop it from spinning out.
Let it all sink in.
Non-slip foot pivots for secure, high RPM spinning for fast drying in your sink.
Pump the brakes.
Handle pushes down for "quick stop" brake and tucks in for space-saving storage.
0h, that's handy.
Spina's handle collapses, allowing it to neatly store in your bowl stacks, completely out of the way.