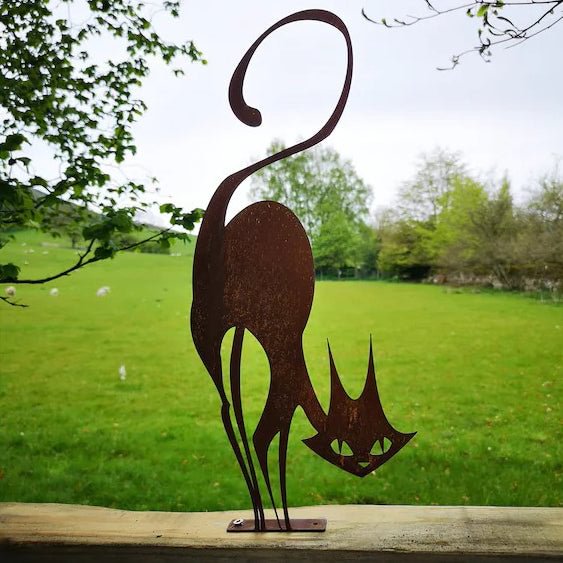 【Uniqe Design】We love this slender cat, with his curly tail and startled look, he will look great wherever you position him. He can be mounted on a fence, wall, roof, shed, or anywhere you like. 
【Rusty Iron Material】The rusty metal design makes it closer to the rustic style. Note: The Rusty Cat Fence Topper Decor is made of easily rusty metal material, it will take a few days before it will have a rust color.
【Wide Application】These lifelike cat silhouettes could be put in any place around your garden and house, such as on the lawn, in a flower planter, before a garden fountain, under a tree, or next to a wooden house.
Cat is 42.5cm high x 18cm Wide (16.73x7in)