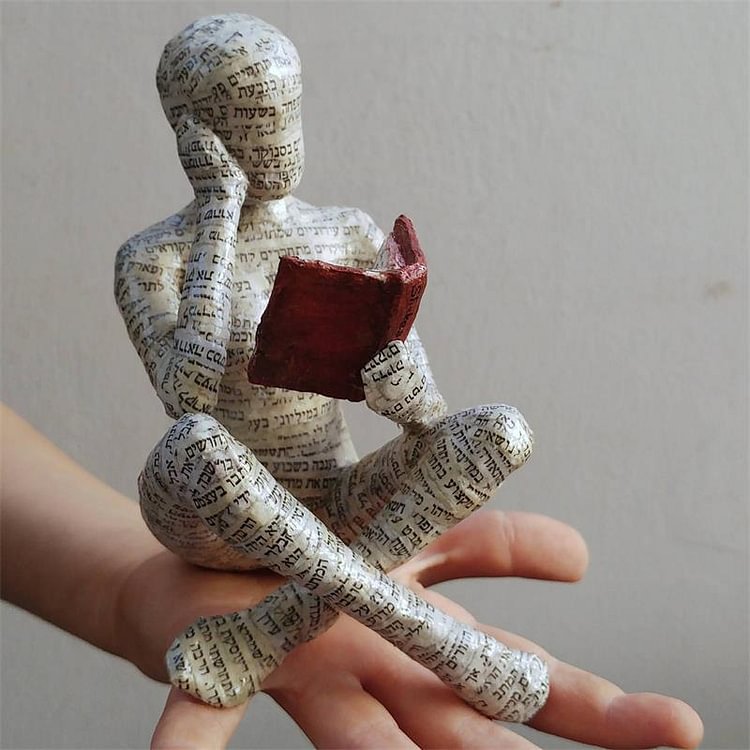 PRODUCT DESCRIPTION
Papier mache reading woman.
This is a custom made reading woman approximately 6 in (16 cm) when sitting.
The purpose here was to make a delicate gift. Something special to someone that loves art and reading. It can sit on a bookshelf.
The armature is wire and newspapers. The cover is newspaper.
Cleaning - one can clean it with a wet towel.
I looks delicate but it doesn't break easily.