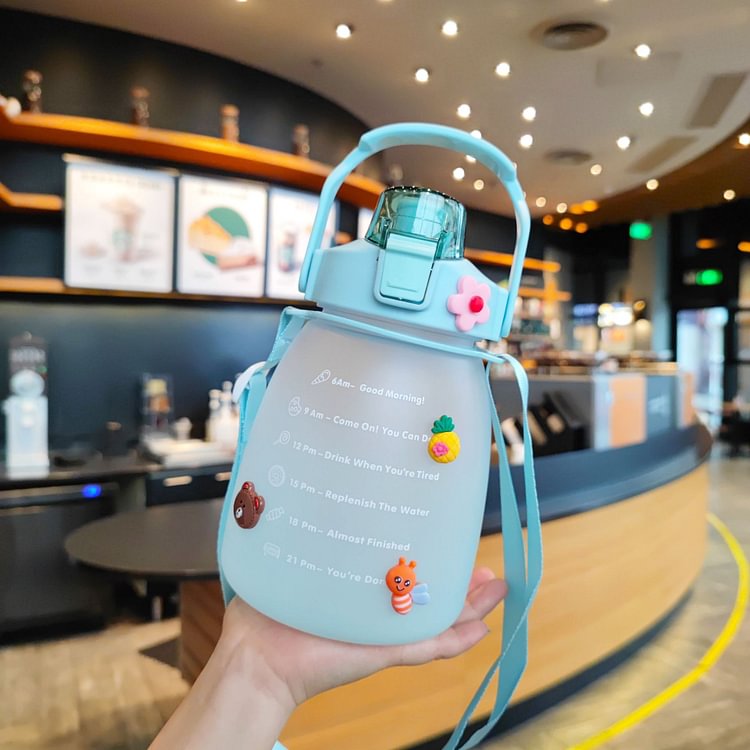 ☆☆☆☆☆ WELCOME TO THE STORE!
Stay hydrated throughout the day by sipping from HyrdoFlair™! This leak-proof bottle comes with time marked water lines that remind you to hydrate at certain times throughout the day.
Helps you reach the water goals for a day

Great for on-the-go road trips, beach day, or camping

Decorate with included stickers

Easy drinking with one-click open pop-up straw

Encourages you to drink more water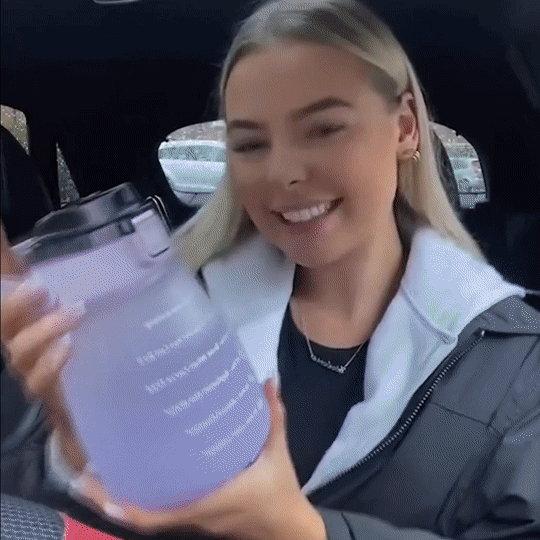 The Hydration Companion that Goes Wherever You Go!
Do you often forget to drink water when you end a busy day and need a reminder to motivate you to drink water frequently? Here comes our HyrdoFlair™! You don't need to refill your water bottle with this large 140ml water bottle throughout the day. It helps you drink more water and reach your water goal for the day.
Easily Increase Your Water Intake!
We need a certain amount of water to stay healthy. Studies have shown that 75% of the general population remains voluntarily dehydrated every day. Our busy routine often distracts us from taking the right amount of water. HyrdoFlair™ is a perfect way to keep your water with you wherever you go. It ensures you drink enough water daily.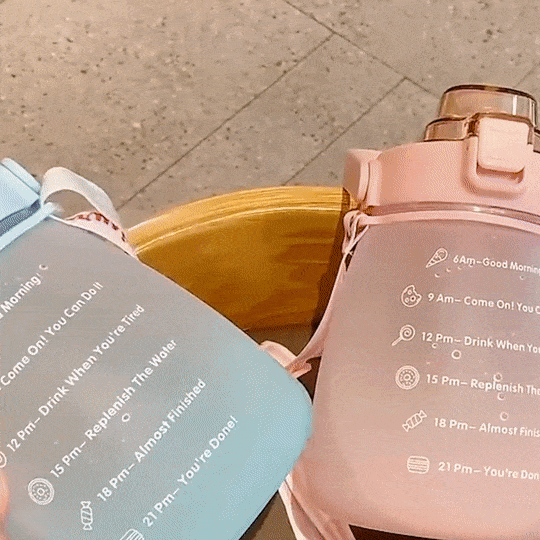 This transparent water jug, equipped with a portable strap that frees your hands, makes travel more accessible. If you don't want the strap, you can take it apart.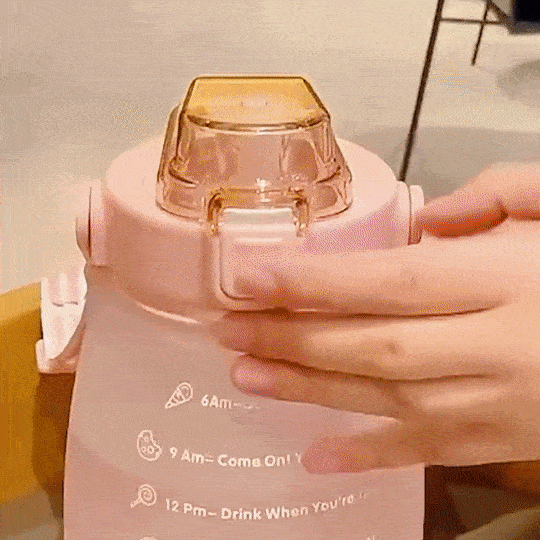 Improve Your Health With Every Sip
Staying hydrated can elevate your cognitive and physical health by improving your focus and digestion, minimizing headaches, clearing your skin, and more. Taking our HyrdoFlair™ everywhere will remind you to drink more water and fulfill your water requirement. It will keep you hydrated and boost your health. 
Customize Your Bottle to Make It Different
HyrdoFlair™ comes with beautiful DIY stickers and 3D decorations. You can decorate your cup to make it more appealing. 
Fill It With Whatever You Want
Whether you're in the mood for iced tea, juices, coffees, or just a good room temperature purified water. You can fill your HyrdoFlair™ with whatever you want and enjoy sipping wherever you go!