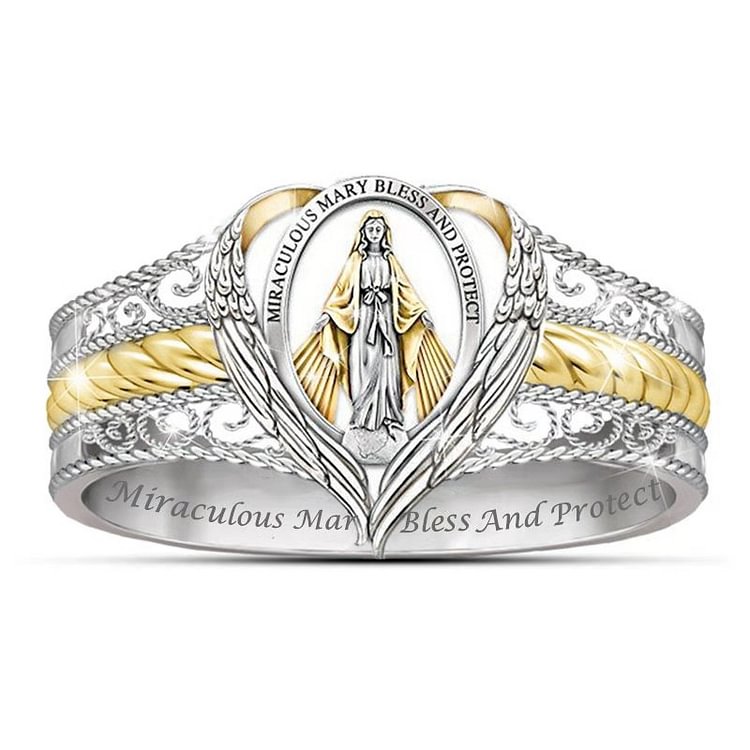 At the crucial moment
Please rest assured that we will ship normally.
At the same time, we hope you take good care of yourself.
☆☆☆☆☆ WELCOME TO THE STORE!
Let our Miraculous Mary Medallion Ring be a reminder that you are held in loving protection. A powerful symbol of faith, wear it as a reminder to be open to receive its graces.
A beautiful Blessed Mother of Jesus solitaire ring, perfect as a baptism or birthday gift for any religious person.
Then an astonishing miracle-sign appeared in heaven. I saw a woman clothed with the brilliance of the sun, and the moon was under her feet. She was wearing on her head a victor's crown of twelve stars."