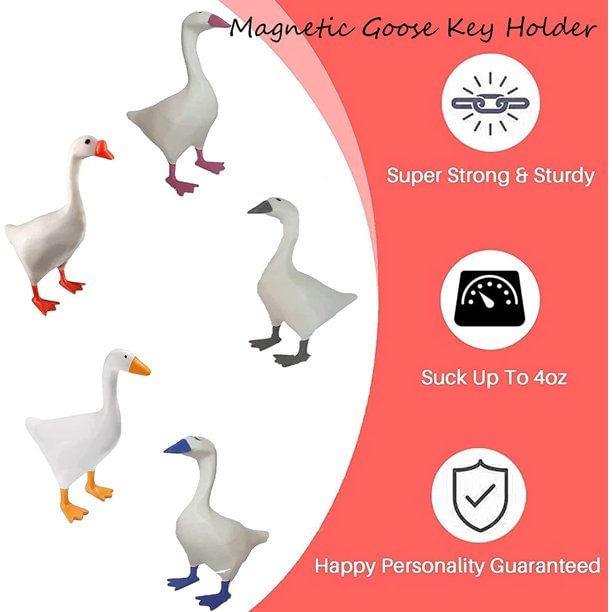 WHAT BETTER WAY TO MAKE SURE YOU NEVER LOSE YOUR KEYS, THEN BY HAVING YOUR MAGNETIC GOOSE KEEP THEM IN ITS BEAK!
Adorable goose decor: This novel magnet key holder can be nice decoration for gaming room if you love untitled goose game. If you have pet goose or like white geese, it would be a nice decor for your home.
Easy to Use: This goose-shaped single key holder has a magnet at the goose beak, your keys or other things containing iron elements will be firmly attached.
IT CAN HOLD YOUR KEYS, SCISSORS, OR EVEN PLANTS RIGHT UNDER HIS BEAK
No more keys loosing: Unique and charming design make this magnet key holder easily to found in your home. Just make your key, key fob and metal keychain attached with it, you would loose your keys anymore.
Safe material: This cute key holder magnetic is constructed out of high quality ABS plastic with excellent craftsmanship, which is safe and environmentally friendly.

This Magnetic Goose makes a perfect housewarming GIFT for your family and friends who love untitled goose game or white Chinese geese.They would looks different and gets guests attention.