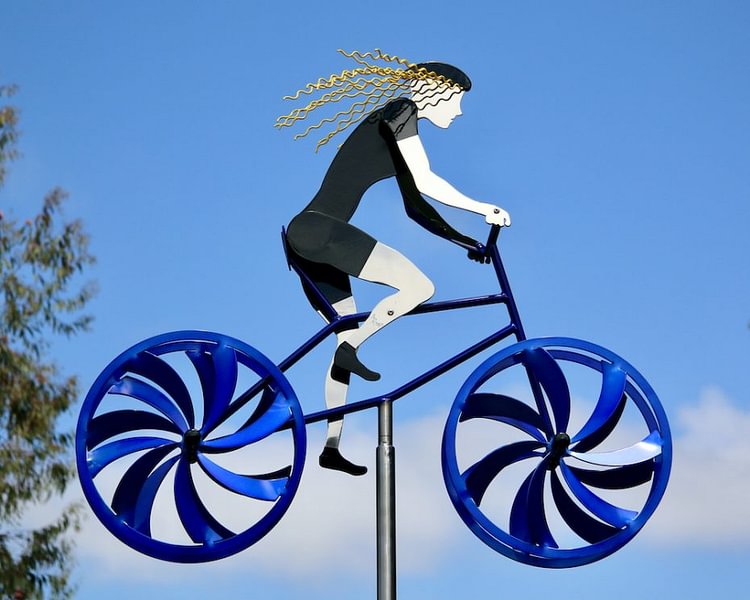 I'm based in California where I've been creating kinetic art, mobiles and sculpture since 2005. Motion, actual or implied, is an important component of my work and stainless steel is my main medium of expression. Bring the metal to life … this is my challenge as an artist.
As I stood before one of Calder's sculptures, the docent said to me, "Go ahead son, make it move; bring it to life" (this happened in 1998 and is unthinkable today).  Like magic, those words expanded the world of art to include more than objects hanging on walls or sitting on shelves. Make it move; bring it to life. The idea thrilled me as a high-energy boy fascinated by all things mechanical, just as it continues to inspire me as an artist to this day.

These lifelike Kinetic Bicycle Sculptures are a tribute to those who love the sport of cycling, our lives will never be inseparable from sports!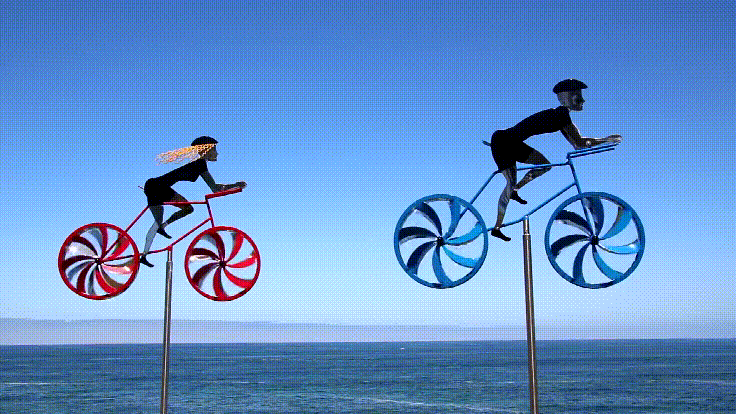 These Kinetic Bicycle Sculptures are made of high-quality 100% metal,providing stunning effects when spinning in the wind,and it looks like a riding biker,which is beautiful and vivid.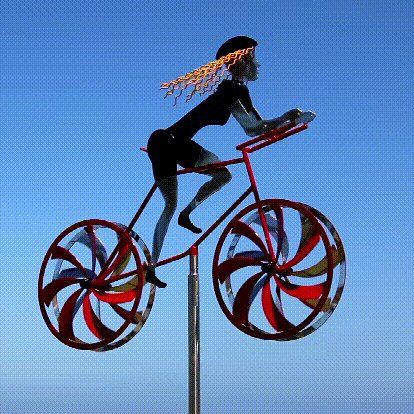 Windmill spinners has 7 blades for each tire. Dual ball bearing movement, 360 Degree rotation, can rotate even in the breeze, no noise.And spinners inside bike's wheels are multicolored for a fun rainbow look.
These Kinetic Bicycle Sculptures are an awesome gift for anyone who loves cycling and very suitable for any style of home decoration, which is also a very good artwork in the yard.
Handmade
Assembly can be carried out without the use of tools,and the plunger can be easily inserted into the soil or turf.
Materials: Stainless steel, polished & powder-coated.
Size: 30*28cm. wheels, displayed atop pole