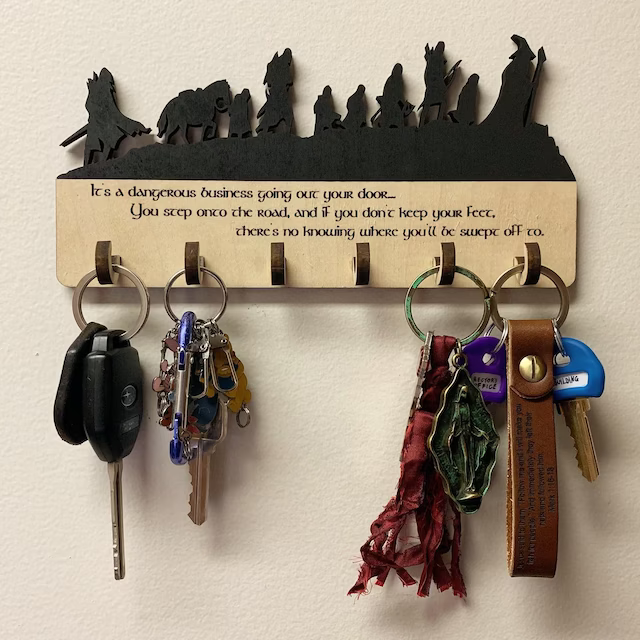 Highlights:
Handmade
Materials: Wood

Height: 9.5cm

Width: 20cm

Depth: 1.2cm
Fantasy Rings Key Holder/Key Hanger for the wall.

A small dose of old fashion woodworking and large dose of sci-fi laser cutting. Sure to please any Lord or Lady
.
Engraved Quote reads "It's a dangerous business going out your door...you step onto the road, and if you don't keep your feet, there's no knowing where you'll be swept off to."


Made from 1/4" thick Maple, the top silhouette is painted Black and the 6 hooks are glued in.

Available with or without pre drilled countersunk holes.