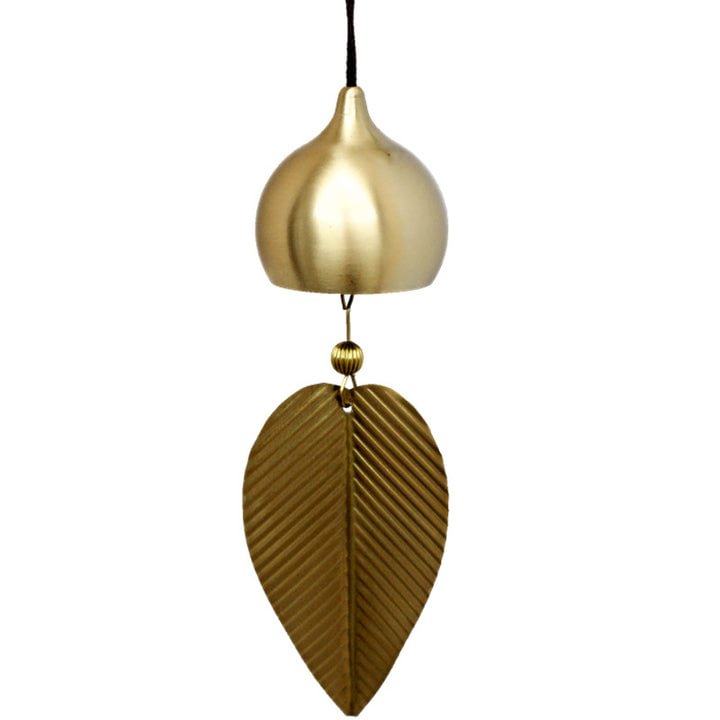 -MATERIAL & PRODUCTION-
* Color:  Brass
* Material: Brass, Plastic
* Package: 1 x Home Hanging Gold Leaf Feng Shui Wind Bell
* Imported
* Size:  3.43 x 2.76 x 2.64 inches
* Weight: 0.05 kg
-Product Description
This ornamental bell is rich with Chinese Feng Shui symbolism, hanging it can bring you good luck, Can bless your family safe, healthy and happy.
Unique Design: The Chinese Feng Shui Bell is water drop shape with leaf in gold color, Simple and special appearance perfectly matched with home window car door decoration.
The wind swinging the bells, sounds sweet, clear and crisp, charming,. Hang on the door or in the car, when the brass bell swings and vibrates, can ward off evil, keep safe and health.
The wind bell is a great door window, room, garden, home, car hanging decoration, excellent gift and collectables.
Whether for personal use or for a friend, is a good choice.