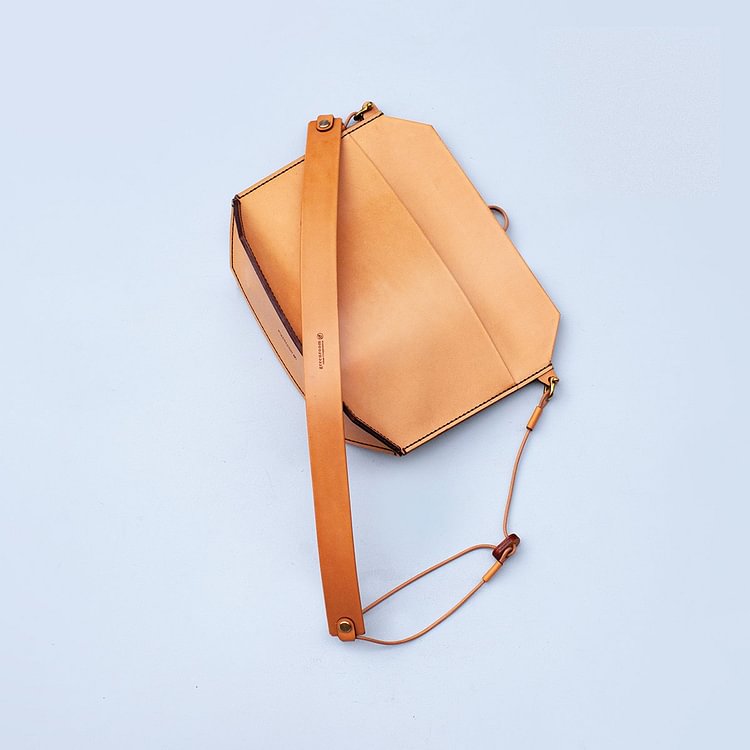 At the crucial moment
Please rest assured that we will ship normally.
At the same time, we hope you take good care of yourself.
☆☆☆☆☆ WELCOME TO THE STORE!
It goes up in the air as thin as paper and weighs just 1.5 iphones.
Imported Italian BUTTERO vegetable tanned leather, all hand-stitched, special waterproof coating.
Magnetic absorption wide Angle large opening, straight catalog storage system.
Integrated bidirectional pressure relief belt, comfortable clothing stick to any clothing surface.
Modular structure design, sustainable use for consideration.
Hello, this is Greenroom
Since 2011, we have been designing and making handmade leather life props for ten years.
In between designing and managing the brand, we love outdoor sports,
Like camping, mountaineering, biking, running, and all kinds of mountain related activities.
Since 2018, the Greenroom team has focused on URBAN/OUTDOOR with their passion and experience in leather
WALDEN | SACOCHE series, is our research and development will be the theme of the last two years.
SACOCHE: [Sak ɔ∫] is a French term for small bags. It is greenroom's crossover work in the field of leather craft and URBAN/OUTDOOR.
Extreme light weight, travel travel without burden, across the city and outdoor, easy to match a variety of wear style
He brings every spirit without into the city with him,
Take the city when the city is still outdoors.
The origin of the WALDEN series name
WALDEN was originally the name of a lake.
It is based on the famous lakeside essay "Walden; or, Life in the Woods" by American writer Henry David Thoreau. Thoreau describes how, with limited resources, he opened up a dialogue with nature and himself, spending more than two years in seclusion at Walden Lake, including building a cabin himself.
Some of the discussions about life in the book have many similarities with the values and spirits we think about. Therefore, the series of products are named after "WALDEN", who is closely related to the author in the book. We hope that we can pay tribute to Thoreau, carry out the faith, and live bravely the spirit we insist on.
『 A man is rich in proportion to the number of things he can afford to let alone. 』
A man's abundance is in direct proportion to what he can let go.
It's a sentence in the book that has a profound effect on us.

"How to maximize experience through the lightness of matter and mind?"
That's what we're trying to achieve.
Not perfect,but precise.
One thread, two needles,
We can start to make a difference.
When you look at WALDEN, it's so precise and meticulous that at first glance it looks like it was made by a repetitive machine, but when you look closely, you can still see details that machines can't do.
WALDEN seems to pull away the intervention of the hand, but it can also make people feel the traces of creation. There is a delicate balance between manual and mechanical, and that balance affects the look of the work. The design that uses contemporary feeling and construction method, reserve the beauty of leather natural appropriately however.
The raw essence of the leather has been properly preserved, with precise hand-stitched seams and unfussy details. Use habit according to the individual different, can create a unique colour and lustre.
Clove-hitch adjustment system reflected in WALDEN is the best state measured by us:
Small, light and fast.
Magnetic suction wide Angle large opening, clear at a glance, fast and convenient to pick up
WALDEN's upright directory storage system
Items in the bag can be placed upright,
Like a catalogue of neatly arranged bookshelves.
There are five storage areas in WALDEN, each of which has its own suitable configuration and application according to the habit of taking and using items.
Wide Angle opening, after opening the bag all items in a glance.
Mobile phones, mobile power sources, earphones, wallets, masks, cosmetic items, shopping bags, leisure card clips, etc., can be easily stored.
WALDEN uses a selection of imported Italian Buttero vegetable tanned leather of medium hardness grade, so the structure is very solid, the bag body will not be too soft and collapse deformation. Look for things no longer need to turn around, items will not be tilted, orderly, at a glance.
The thick edges of the front and rear snap bags allow you to hang equipment with back clips, such as folding knives, tape measures, mobile phone external lenses, etc.
No longer can't find things,
More simple, more efficient.