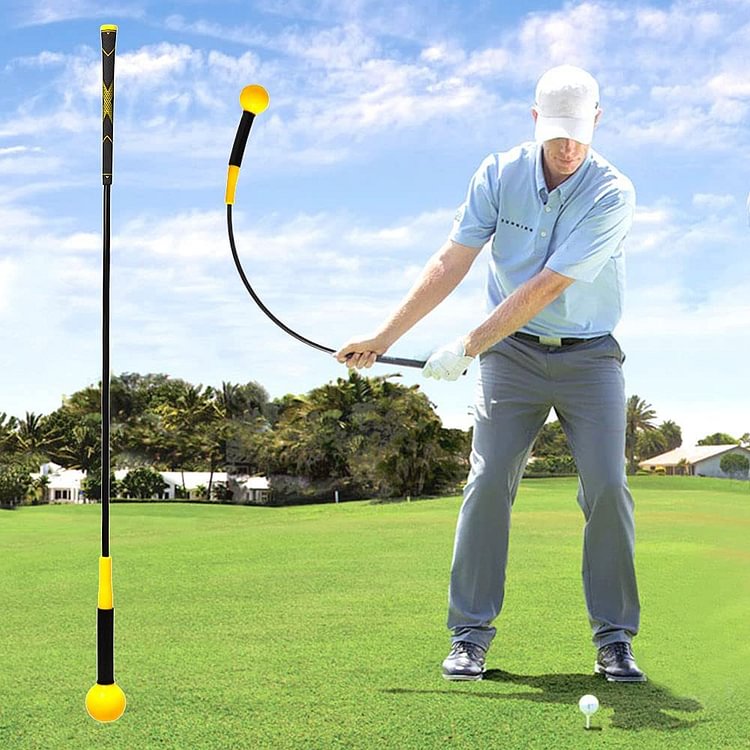 ☆☆☆☆☆ WELCOME TO THE STORE!
🌺🌺Please subscribe to our store and collect your favorite items to see more inexpensive items, and we will give you a little surprise in your package, I hope you will like it. More cheap and high-quality goods in our store are waiting for you !😊😊
THIS REVOLUTIONARY DEVICE IS THE QUICKEST, EASIEST, AND MOST EFFECTIVE WAY TO IMPROVE YOUR SWING!
Unlock The Hidden Distance And Consistency In Your Swing Using the TopFlex™ Trainer!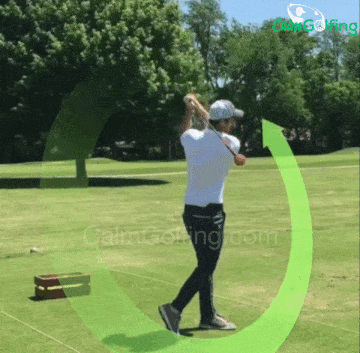 10-20 swings every day will improve swing tempo, strength, and flexibility
Easy to use - simply "swing" the TopFlex back and forth continually without stopping at impact position, as if swinging to a metronome
Fights slices and flattens the swing
Low-impact stretch for pre-round warm-up
Fits easily your bag – legal to carry on the course
Can be used by left or right-handed players

It designed for men, women & children

Legal to carry on the course (and fits neatly in any golf bag)

Builds strength, increases flexibility, and reduces injury - both on and off the golf course…

Gives you instant feedback and correction on your tempo – so you can quickly and easily develop a "buttery smooth" laser-accurate swing…

Can be used indoors during bad weather (10 – 20 swings a day is all it takes to find and maintain that perfect tempo)
Durable fiberglass and polyurethane construction means it lasts for years of daily use…
The TopFlex Golf Tempo Trainer gives you instant visual and tactile feedback on your swing's tempo, allowing you to quickly and efficiently create the perfect rhythm to your swing…
And unlocking your hidden distance, power, and consistency.
The weighted head is attached to a regular-style golf club grip through means of a flexible shaft. Simply use the Tempo Trainer like you would a regular golf club and practice your swing 10-20 times before a round, at the range, during an off day in your living room or garage.
If at any point during the swing you don't have excellent rhythm and balance (the keys to a consistent golf swing), the ball will "wobble" and highlight the exact moment your swing became "out of tempo."
Focus on smoothing out this sensation and in just ten to twenty practice swings your golf swing will effortlessly achieve a perfect tempo…
Plus, the weighted head will build strength and flexibility in your arms, shoulders, and core, toning muscles and further adding to the explosive power of your new golf swing.
STAY PRODUCTIVE
IN THE OFF-SEASON!
look at the off-season as a positive,
Use this time off to make some of the
biggest changes so you come back ready when golf season rolls around again!
For those who live in cold weather climates, The golf season doesn't get started until March/April and then it can end as early as November, That leaves about 7-8 months of playing time.
If you're not doing anything to work on your swing during the winter than you might end up spending the first 2-3 months of the golf season just trying to get back into the swing of things. So what can you do to prevent your swing from going dormant over the winter?
You can use The TopFlex Trainer

in the comfort of your own home
to continually groove your swing. Swinging the TopFlex for as little as
5-10 minutes a day will not only
keep your golfing muscles fresh,
but it will also help you
find a
smooth, rhythmic swing that eludes many players.
Imagine if someone replaced
the club head of your favorite iron
with a yellow golf ball.
That's exactly what TopFlex™ looks like and roughly how it works, This tool is essentially a club with a 2.5-pound weight at the end and additional flex throughout.
You can easily swing this training tool
in your home or yard
without having to worry about where your ball will end up because it is attached.