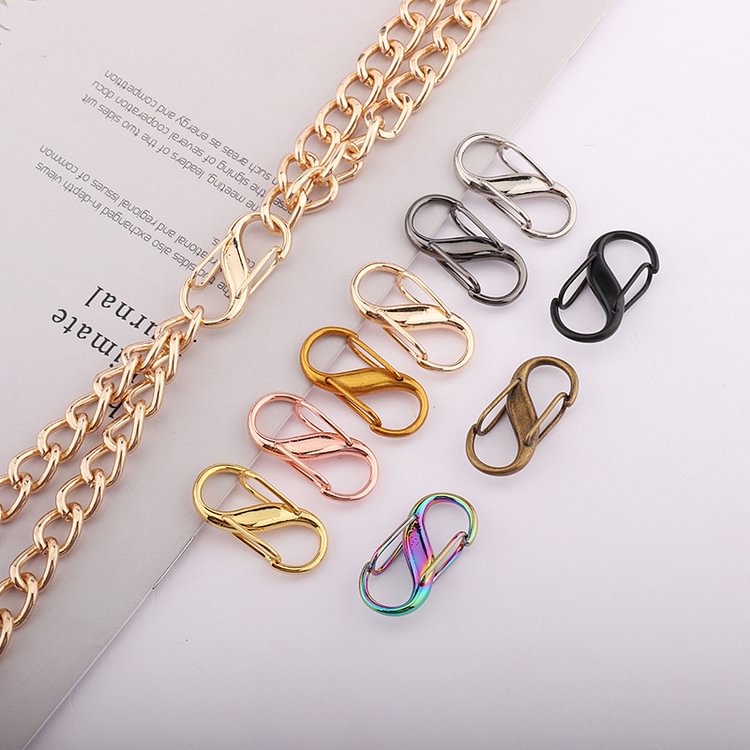 Just use this little button to adjust your chain bag!
You no longer need to buy a chain to replace the original chain, nor do you need to send your bag to the sewing room.
FEATURES
🌟Adjustable Metal Buckle: Adjustable to fit your bag chain. It can also help extend the length of your chain or lock the chain buckle to prevent your bag from opening.
🌟High-quality Material: The metal buckle is made of high-quality alloy. Highly polished, smooth, not easy to rust. It can be used for a long time and does not fade easily.
🌟Small In Size: It will not hinder the use of the original chain. does not take up internal space. and does not spoil the appearance.
🌟Strong Snap: The push button spring switch is quick and easy to install and requires no tools, which makes your daily life a lot easier.
SPECIFICATIONS
Material: Alloy
Color: Silver, Gun Black, Straight Gold, Antique Silver, Gold Plated, Light Gold, K Gold
Weight: 20g / 0.04lb
PACKAGE INCLUDED
10 / 20 × Chain Bag Adjustment Buckle