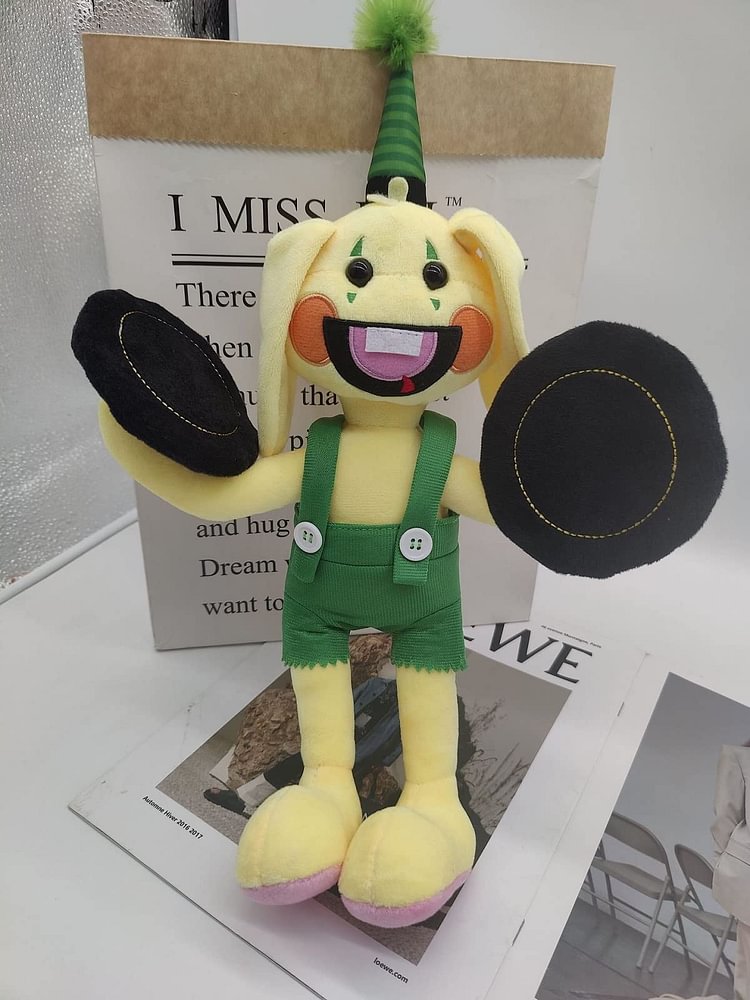 Sold more than 1000+ now in limited stock! Buy Now.
【Cute Appearance】----- Bunzo Bunny is an anthropomorphic yellow rabbit with black eyes, two large buck teeth and two long yellow ears. He also has a green party hat and green overalls with two large green buttons holding them together. He holds two large golden cymbals. His cheeks are orange alongside in the inner part of his ears being orange. He has small tufts of fur seen on his chest and on the top of his head. Around his eyes, he has green triangular markings painted on similar to a clown. When agitated, he will reveal that he has a few sharp teeth within his maw.
【High Quality Material】----- Our Bunzo Bunny Plush Toys are made of soft and skin-friendly short plush fabric and fluffy and breathable PP cotton, giving you a better skin-friendly and playing experience .
【Appropriate Size】----- The size of the Bunzo Bunny Plush is about 40cm, suitable for both adults and children. Make game time, story time, nap time more fun with Bunzo Bunny plush.
【Perfect Gift】----- Give a super unique, soft and cute Bunzo Bunny Plush as a surprise gift for family, kids, friends or poppy playtime fans. I am sure it will be a loyal and fun partner.