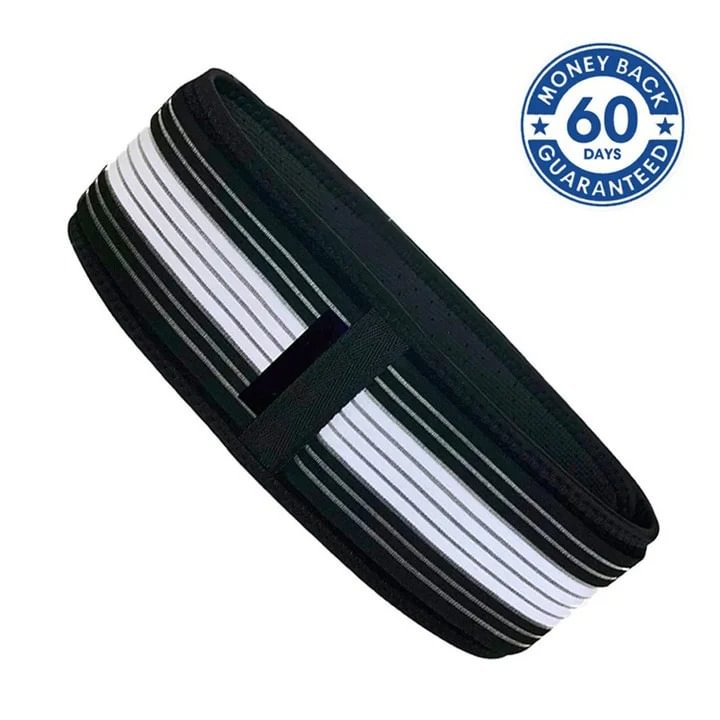 Do you suffer from severe lower back pain even when just walking, sitting, or sleeping?

We have a solution! Belt - completely relieves pain in the lower back and restores joint plasticity.
It is enough to endure this annoying back pain! The belt relieves strain and fixes the pelvic joints, including the sacroiliac joint, which is the most common cause of pain.
Advantages:
✅ comfortable for everyday wear
✅ reduces the load on the joints in the pelvis
✅ recommended by specialized doctors
✅ is securely fixed and does not slip
✅ universal size (length - 115cm | 45.3 inches, stretching up to 127cm | 50 inches)
Feel pain in the lower back, legs, and thighs?

You may have tried different methods to help solve this problem. You consulted with doctors, did massage, and drank the medicine. But, alas, nothing helped, and the pain returned.


Enough patience! Belt is created just for your problem! It fixes the joints in the pelvic area and relieves the load from them, which is why the pain disappears.
Stop feeling low back pain without medication!

Say Goodbye To Lower Back Pain Without Medication!
Comparison of the belt and other belts
The belt allows you to choose the density and change the pressure in different parts, thanks to the strong Velcro fastener.
That is why you can comfortably walk, sit, sleep, play sports, or do other active activities without removing your belt.

The belt is resistant to sweat. Neoprene is a breathable and durable material so that you can wear the belt for a long time with maximum comfort. And thanks to the lightness and invisibility, you can wear it under clothing.
High-strength material. The unique stretch material allows you to provide the necessary compression in the lower back. The belt comes in one size only, and it's one-size-fits-all. The belt dimensions are Length 46.5'' (118cm), Width 3.5" (9cm).
Our mission.
Our main goal at the moment is to save 250,000 people from back and lower back pain by July 1, 2023 (as of the beginning of 2022, the goal has been met by 31%). After that, we plan to improve our technology and help people solve this problem in the most remote corners of the planet.