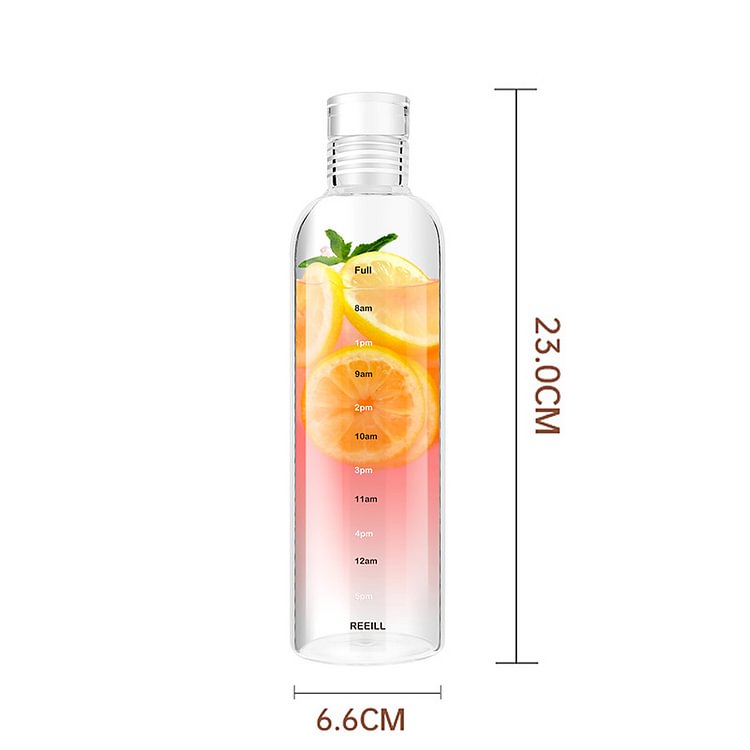 500/750ml Large Capacity Glass Bottle With Time Marker Cover For Water Drinks Transparent Milk Juice Simple Cup Birthday Gift
Notice:
About all glass products
Our packaging is very good, all packaging has double bubbles.
If the product is damaged in the mailing process, we guarantee to refund all payments for my customers.
Ask my clients to believe in our professionalism
Like simple things. A simpler life is better.
I prefer to enjoy every day in the future.
Can be treated tenderly by the world.
Life also needs a sense of ritual, give yourself a piece of enjoyment
Life is oneself after all
I want to choose the color
describe:
Product name: Time scale cup
Material: Borosilicate glass
Size (approximately): 500ml: Approximately 22.5cm in height, 6.6cm in width
700ml: Approximately 22.5cm high and 7.8cm wide
Includes black storage bag
Product advantages
1. Large capacity/multi-purpose
Large capacity 500ML ./750ML
Drink water, juice, milk, coffee
It is also suitable as a breakfast cup,
2. Cup mouth design
Smooth lip protection
Large diameter for easy cleaning
3. Sealing design
Built-in food-grade sealing ring in cup lid
Durable and not easy to age
4. Cup sleeve design
Thickened heat insulation cup sleeve non-slip heat insulation
Removable and easy to clean
5. Rope design
Portable rope is flexible and durable
Easy to carry, practical and beautiful
6. Exquisite patterns
High temperature paint pattern.
Not easy to fall off and fade
The merchandise in the store is available in stock, and there is stock on the shelf, and you can place an order directly.
For product specifications, please refer to store pictures or product content
Due to different screen settings, there may be color difference between the picture and the actual object.
If you have any questions after receiving the goods, please contact us and we will help you as soon as possible.