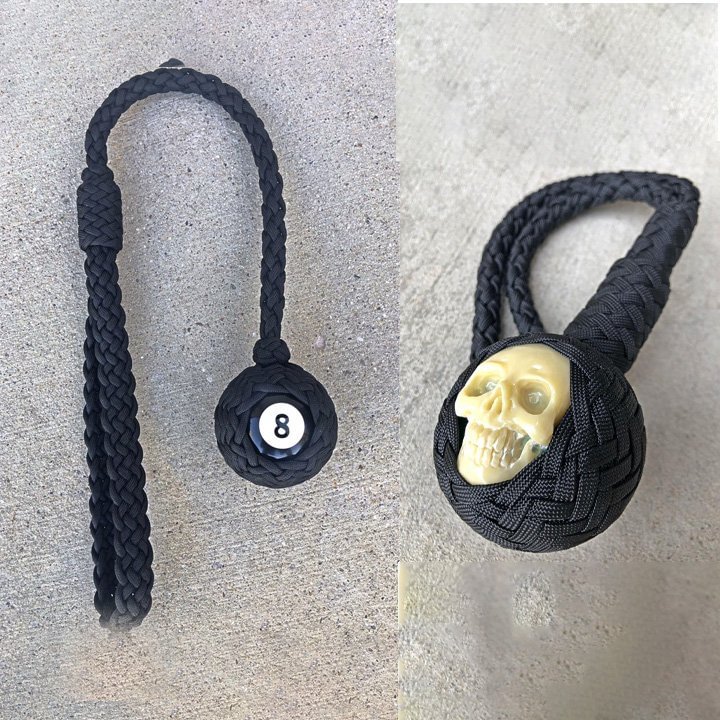 USEFUL, SELF DEFENSE, EASY TO CARRY
At critical moments, you can disassemble the rope and use it as a safety rope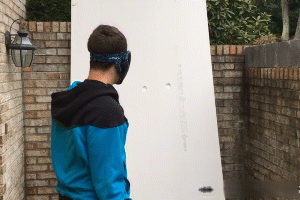 Beautifully handcrafted/tightly woven. Looks just as pictured Bought this for self defense if needed on the fly and we like that has just enough heft when we need to get swingy, but light enough to not make our bag feel like I'm carrying a brick!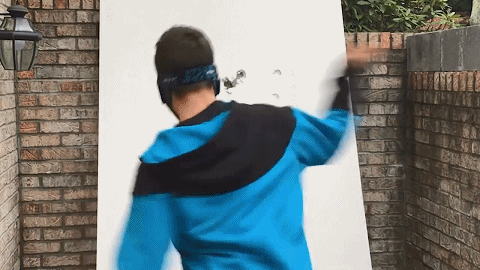 8 Ball Thumper wrapped in gutted Black nylon 550 paracord and blackmicro cord. Unbelievable workmanship!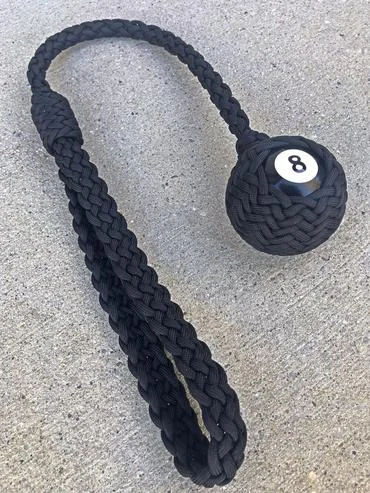 "BACKHANDS". Thumpers. They feature a Real Regulation 8-ball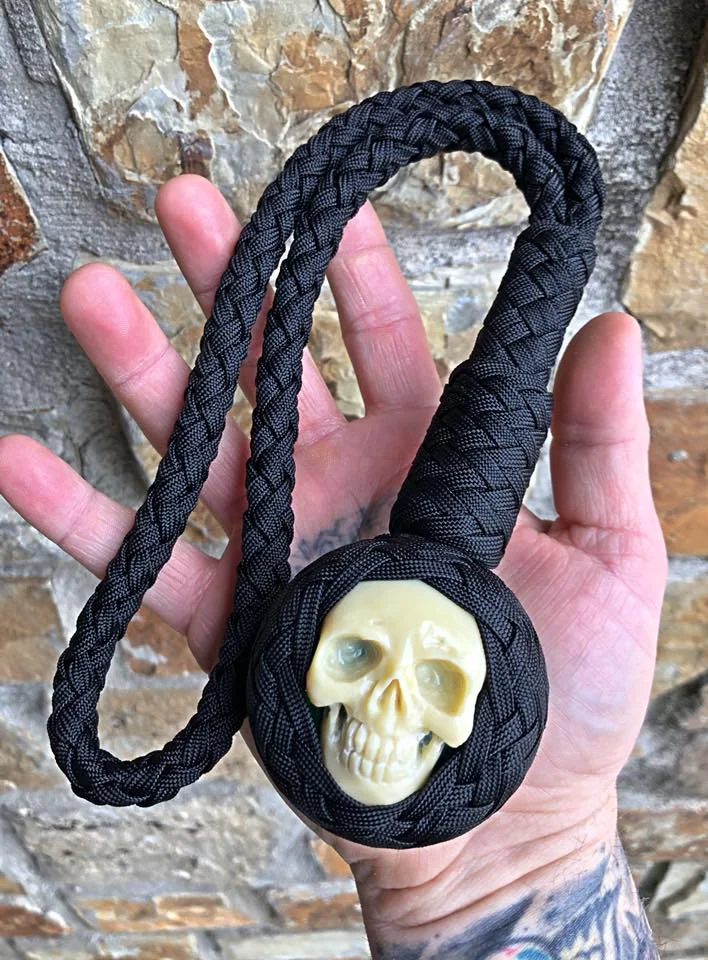 Detals: 15" Long, Hand-made, include real black 8 ball.