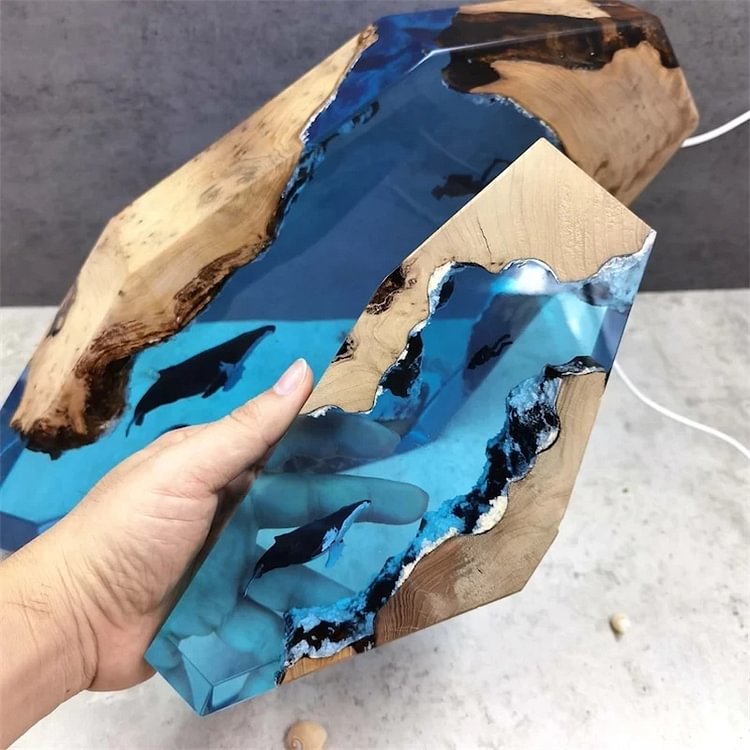 At the crucial moment
Please rest assured that we will ship normally.
At the same time, we hope you take good care of yourself.
☆☆☆☆☆ WELCOME TO THE STORE!
🐋Light comes in from the top and illuminates the divers and whales in the cave. The lights are turned on at night and are filled with this mysterious color.🤿
🌊If you are looking for extraordinary gift which might surprise you'll find it in here! 
Peace of mind is the root of all happiness!
The Large Epoxy Resin Wood Light Lamp can also be used as a desk lamp, placed on a desk or at home, and is also a good decoration.
SPECIFICATIONS
Style: Silver
Weight:450g
Material: Epoxy resin + wood + toy doll
Size
S: 13cm x 7cm 
L: 25cm x 13cm